WEIRDBEARDPRESS
Home / FAQ / Blog / Resources / Store
<![if !vml]>

<![endif]> <![if !vml]>

<![endif]> <![if !vml]>

<![endif]> <![if !vml]>

<![endif]> <![if !vml]>

<![endif]>
<![if !vml]>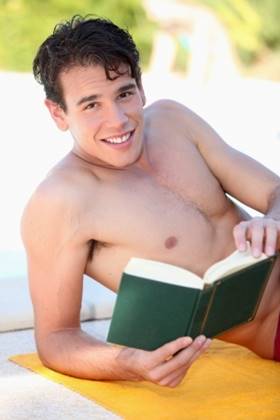 <![endif]>
OUR 22 PUBLICATION CATEGORIES
_________________________
ESSENTIAL WORKS
for all authors and readers
_________________________
<![if !vml]>
<![endif]>
Atheism and Freethought include all forms of unbelief (including disbelief) in deities and divine beings, along with the religions rooted in their supposed attributes and actions, among them creation, faith healing, incarnation, magic, miracles, reincarnation, the resurrection of the dead, revelation, and spiritualism. The heading embraces the viewpoints of agnostics, antitheists, atheists, Brights, doubters, freethinkers, materialists, naturalists, secular humanists, skeptics, and critics of religion in general.  It may occasionally address arguments raised by deists, Objectivists, pandeists, and pantheists, though Weird Beard Press regards these ideologies as distinct from freethought.  Seeking to foster tolerance among disparate ideological worldviews, we prefer a non-confrontational approach to unbelief that seeks to enlighten the minds of believers rather than attacking or ridiculing their faith (not unlike author Guy P. Harrison's 50 Popular Beliefs That People Think Are True).
…
         We are interested in the effects of uncompromising religious belief on personal and social development, particularly with regard to women, children, and minorities.  Do most clergypersons, for instance, particularly the most prosperous and prominent among them who obviously care more about profits than people, genuinely believe the doctrines they publicly profess?  What do they ultimately hope to accomplish in their careers as religious leaders?  Do many truly believe they are above the law when it comes to marital fidelity and financial accountability?  On the positive side, what sorts of prejudice do unbelievers face in today's world, particularly in Asia and the Middle East?  What happens in a family of unbelievers when a young person adopts a religious viewpoint (or joins a church)?  Whose "family values" are likely to prevail?  The ideas presented should always be fresh and topical, and the narratives should avoid slander. 
Drama includes plays and other theater pieces for virtually all performance media (radio, screen, stage, and TV, among others).  Shorter pieces may be anthologized, in which case royalties will be split equally among the different authors according to the number of works each contributes to the collection, regardless of length.  Plays tend to sell poorly and are rarely produced in any format, though it's always possible a work will be "discovered" by an agent from Broadway or Hollywood.  A few independent films have started out as plays.  More often than not they can often be successfully marketed to student drama groups, and sometimes only at a discount.  The published versions should be suitable for the general reader and not burdened with a lot of technical stage directions or lengthy descriptions of screen effects.  We welcome the full gamut of subject matter in all major genres. 
…
         Subgenres include absurdist (such as Harold Pinter's groundbreaking play The Homecoming), avant-garde (or experimental, such as Charles Ludlum's Mystery of Irma Vep), comedy (like Neil Simon's Odd Couple), cringe (like TV's The Office), farce (such as David Rogers's May the Farce Be with You), history (like Lin-Manuel Miranda's Hamilton, though this play transcends the genre), kitchen sink (like Shelagh Delaney's Taste of Honey), melodrama (perhaps like Tennessee Williams's Cat on a Hot Tin Roof, though many would object to the classification), monologue (like Eve Ensler's Vagina Monologues), musical (like A Chorus Line), satire (like Christopher Durang's controversial Sister Mary Ignatius Explains It All for You), thriller (like Joseph Kesselring's Arsenic and Old Lace), tragedy (like Arthur Miller's play The Crucible), and tragicomedy (like Henrik Ibsen's Wild Duck).  The term melodrama, it should be pointed out, has become almost pejorative in recent decades due to its stereotypical situations and stock characters (typically troubled hero, threatened heroine, vicious villain, vamp, parent, and servant) – except in Asia (including South Asia) and Latin America, where it thrives mostly as a popular TV genre featuring emotionally overwrought families as protagonists.
…
         Drama and theater criticism form a parallel genre in this category.  Shorter pieces may be anthologized.
Erotica is defined as narrative fiction focusing on sexual activities and relationships that is carefully crafted to stimulate the intellect as well as the body.  It can push limits but must not violate social taboos regarding, among other matters, the right to consent and certain paraphilias.  The best erotica, though sexually explicit, fosters introspection into the dynamics of arousal, attraction, pair bonding, intimacy, devotion, isolation, family stability, and overall satisfaction with life, often while providing a critique of the duplicitous social mores that characterize most societies today.  Why is it more socially acceptable for men to cheat on their partners, for example, but not for women?  Should more people consult sex therapists about compatibility issues, and if so should sex surrogacy be fully legal and widely available?
…
         Erotic memoirs should be fictionalized to protect the privacy of the parties involved.  Because tension must be maintained until the (literal) climax of a narrative, short stories enjoy more success in this genre than novels.  Longer works should feature at least one climax, and preferably two, every 3,000 words or so.  Shorter works are normally anthologized, royalties again being split among the various contributors based on the number of titles featured in the collection and not on the length or word count of the material.  Most are published under one or more pseudonyms.
…
         In addition to the broad headings of straight, gay, bisexual, and transgender erotica, we recognize the following subgenres: abuse of authority, anal, bareback, BDSM, bears, body modification (from shaving to branding), body part fetishes, body type fetishes, clothing and fabric fetishes (including angora, fur, leather, rubber, and silk), cosplay, cowboys, crossdressing, ethnic and race fetishes, exhibitionism, femdom, food fetishes, frigidity fetishes, group sex, historical narrative, infidelity, kink, mate swapping, medical, oral, paranormal, polyamory, porn industry fetishes, power play, prostitution, religious (including nunsploitation), romantic, sexual inexperience (but never involving minors), sexual mania, solo and mutual masturbation (with or without sex toys), subculture fetishes (punks, thugs, and so on), supernatural (including incubi and succubae), urban life, voyeurism, and workplace encounters.
…
         The blind, deaf, mute, and differently abled all have sex lives that shouldn't be ignored (or ridiculed), as long as the participants are of sound mind otherwise.  The genre can overlap to some extent with Fantasy, Horror, Humor, Mysteries, Science Fiction, even Poetry.  If a narrative features strongly erotic elements, it will be published as Erotica and restricted to adults for purchase. 
…
         Erotica criticism is a fledgling parallel genre some aficionados of the genre may also want to explore.      
…
         Weird Beard Press as a rule does not publish erotica involving bestiality, erotic asphyxiation, incest, mayhem, mental incapacity, necrophilia, pedophilia, rape, or scatology.  Rare exceptions may be made in the case of aliens, particularly shapeshifting aliens, and spiritual entities such as ghosts or vampires.  Sexual activity should always be consensual.  Persons in comas or vegetative states can't consent to sexual activity (though in some jurisdictions their spouses may believe they have a right to initiate it), nor can anyone who is asleep, drugged, or otherwise unconscious.
…
         More specific information about erotica may be found here.
Essays are works of non-fiction, each typically running between 2,000 and 10,000 words in length and expounding a personal opinion on any of a wide variety of topics.  We seldom publish political essays because their subjects tend to be ephemeral.  If your topic captures the Zeitgeist, however, we'll give it due consideration.  We invite submissions on timeless topics connected for the most part with cultural studies, psychology, sexuality, and sociology.   Most are anthologized, royalties again being split among the various contributors.  Longer essays may be divided into sections.  Entire books are often made up of a series of essays building an argument point by point.
Fantasy Fiction incorporates magic and/or preternatural creatures such as elves and dragons into a fictional framework that often draws on mythology to explore and develop psychological archetypes to comment on the human condition. Many narratives take place in a medieval setting, though this is by no means necessary or even recommended. The rules governing each story – or cycle of stories in a continuing series – must be self-consistent.  A summary of these rules may be requested by Weird Beard Press before publication to ensure that continuity is maintained. 
…
         Subgenres include absurdist (like Joseph Heller's Catch-22), bizarro (like Andersen Prunty's Zerostrata), comic (like Sir Terry Pratchett's Discworld series beginning with The Colour of Magic), dark (like Stephen King's Dark Tower series), fabulist (like George Orwell's Animal Farm), fairy (like J.R.R. Tolkien's novel The Hobbit), heroic (like C.S. Lewis's Out of the Silent Planet and its sequels), high (like Tolkien's Lord of the Rings), historical (like Marion Zimmer Bradley's Mists of Avalon) low (Lewis Carroll's Alice in Wonderland), magical realism (like Gabriel García Márquez's One Hundred Years of Solitude), steampunk and its offshoots (like Jules Verne's Twenty Thousand Leagues Under the Sea or Neal Stephenson's Diamond Age, though both titles are usually classified as Science Fiction), and urban (like Neil Gaiman's American Gods). 
……
         Fantasy may overlap somewhat with Science Fiction, which typically takes a more rational approach to the subject matter.  Fantasy explores the means by which the imagination may be exercised to address issues of personal discovery, coming of age, the acquisition of wisdom or specialized, knowledge, the use and abuse of power, productive conflict resolution, the art of compromise, rebellion against oppression, recovery of strength or youth, and death and its hypothetical aftermath. 
[6]
Fiction and Literature consist of carefully structured prose narratives of virtually any length derived from elements of the imagination that draws one or more multifaceted characters through some type of conflict – internal, external, and often both – to at least a partial resolution of contending forces, its overall purpose being to analyze the makeup of human psychology and sociology by creating believable examples to study and follow.  Authors who claim they write fiction only to entertain their readers should realize how their presentation of a narrative reflects their personal system of values.  In other words, how an accomplished author writes about war will reveal, even if covertly, how he or she feels about the subject, even if author is ostensibly of two minds about it.  Thus they must take care to set viable and humane ethical examples in their writing.  The narrative's theme need never be simple ("for or against") but it also should also never be equivocal.  The key to successful plotting is forging a progressive but plausible interrelationship among the events that build toward the resolution, even if they are narrated out of sequence.  Readers will typically be able to identify with at least one of the characters, who often serve as exemplars of a particular ideology, even though they typically embody some sort of personal conflict. 
…
         A story's main character (or characters) must be presented (through various means, including dialogue) in greater detail than minor characters, and both animals and even inanimate objects may occasionally be personified as characters, as in Jack London's Call of the Wild.  Beyond these basics, each narrative creates its own rules for handling exposition and dénouement. These should naturally be logical and self-consistent if not always strictly realistic. 
         Mainstream fiction, as opposed to genre fiction, describes situations found in everyday life, often to analyze the relationship between (and increasingly among) the sexes, while typically avoiding the sensationalism inherent in Horror, Mysteries, and Science Fiction and the seeming illogic of Fantasy and Humor – although it may include aspects of any of these subsets.  We also publish Literary Criticism under this banner.
…
         We have folded Chick Lit, Hen Lit, Lad Lit, and Boomer Lit into this category.   Chick Lit consists of mostly lighthearted literature that focuses on women and their relationships, typically including but never limited to romantic liaisons.  Not to be confused with what we term bittersweet romance, which is concerned almost exclusively with serious romantic involvements and which as a rule Weird Beard Press doesn't publish, Chick Lit instead explores its characters' personal aspirations, among them education, motherhood, career, income, familial responsibilities, political ambitions, and social standing, and how these factors often conflict with one another in the face of various setbacks.  As a largely postfeminist genre, Chick Lit boldly embraces all aspects of female sexuality, including lesbianism and bisexuality, all handled with a witty, engaging touch.  Examples include Marian Keyes' Watermelon and Helen Fielding's Bridget Jones's Diary. 
…
         It has recently branched out into a number of subgenres reflecting the values and tastes of its main characters – who may be variously African American, Asian American, Jewish, Latina, Muslim, South Asian, or Southern – and who pursue a variety of career options, from domestic servant to presidential hopeful.  Unless it belongs to a more specialized genre like Science Fiction, most identifiably ethnic literature is classified under this general heading: such as Eric Jerome Dickey's Milk in My Coffee, Amy Tan's Joy Luck Club, Isaac Bashevis Singer's Enemies: A Love Story, Julia Alvarez's How the García Girls Lost Their Accents, Mohja Kahf's Girl in the Tangerine Scarf, Jhumpa Lahiri's novel The Namesake, and Erskine Caldwell's Tobacco Road.  The Hen Lit (or Matron Lit) subgenre takes up the issues of women over forty, among them boomerang kids, divorce, grandparenting, widowhood, intergenerational romance, retirement, illness, and impending death (like Nancy Thayer's Hot Flash Club).  In spite of its popularity, much of Chick Lit's potential remains largely untapped.  It's been dismissed as sexist by some critics, but we believe its wider implications are waiting to be uncovered.
…
         If a woman can't have everything she wants in life, for instance, what's ultimately standing in her way?  Can society be changed to accommodate her full potential, allowing her to be simultaneously a wife, a mother, an executive, and even a mistress if she so chooses?  If it can, should it?  What about women who prefer more traditional social roles?  What about sixty-year-old women who want to bear a child?  Whether we're talking about shoes or ships, one size definitely doesn't fit all.  Regardless of their biological age, do girls really just want to have fun?  Unlike most romance novels, Chick Lit needn't be written exclusively by women. 
…
         A parallel subgenre, Lad Lit or Dick Lit (like Nick Hornby's About a Boy) examines men's issues, including male bonding, rites of passage, and adventure stories set in venues where women traditionally never venture – which may nonetheless be related from a woman's perspective.  It rarely takes up specifically gay themes, though it can address the subject of bisexuality, particularly as it affects long-term heterosexual relationships.  Encompassing postmodernist bestsellers like Bret Easton Ellis's Less Than Zero, the genre's roots go back at least as far as Bill Naughton's 1963 play Alfie (which was subsequently novelized and filmed).  James Dickey's 1970 Southern Gothic/survivalist novel Deliverance is another well-known example, though some would classify it as Horror.
…
         Fictional studies of aging that don't focus primarily on relationships may be classed as Boomer Lit (like Anne R. Allen's No Place Like Home).  These often draw heavily on the popular culture of the Baby Boomers' formative years – and are frequently written by Boomers' adult children. 
Film and TV Criticism analyzes audiovisual narrative works according to a variety of interpretive theories.  Beginning with journalistic reviews of films and TV shows by actor, cinematographer, director, producer, studio, subject matter, or time period, it proceeds to academic evaluation of film and TV production as an art form.  Film theory explores film and TV as expressions of social mores and values as interpreted by individual artists, often as adaptations of written or spoken material.  It taps into the fields of anthropology, culture studies, gender studies, linguistics, photography, psychoanalysis, semiotics, and various aspects of sociology across various genres.  Authors should be able to present complex theories, among them the auteur, feminist, formalist, and structuralist, in a scholarly way that general readers can understand without difficulty.  The best films and TV shows say something about the cultural milieus that produced them.  Did the family sitcom Leave It to Beaver, for example, accurately reflect the character of American society in the early Cold War era during which it originally aired?  More importantly, was it supposed to?  Art doesn't always, and perhaps need never, mirror life as we live it, even if it passes as "true to life."  Skilled critics decode their significance for the benefit of viewers living in other times and places. 
…
         Genres, which frequently overlap, include but are not limited to action (like Akira Kurosawa's Seven Samurai), adventure (like Frank Borzage's Strange Cargo), altro mondo (like Gualtiero Jacopetti's Mondo Cane and its sequels), animation (like Tim Burton's Nightmare Before Christmas), biopic (as distinct from documentaries, often in that they take greater liberties with historical facts, like Miloš Forman's Man on the Moon), buddy film (like Butch Cassidy and the Sundance Kid), chick flick (like Beaches), children's (like Willy Wonka and the Chocolate Factory), cinéma vérité (like Orson Welles's F for Fake), comedy (from Some Like It Hot to Madea's Big Happy Family), coming-of-age (from The Wizard of Oz to The Life of Pi), crime drama (like Alfred Hitchcock's Strangers on a Train), cult (like John Waters's Hairspray), documentary (like Morgan Spurlock's Super Size Me), drama (from Come and Get It to The Human Stain), educational (like A Nightmare on Drug Street), exploitation (like Louis J. Gasnier's Reefer Madness), fantasy (like Shrek and its sequels), giallo (like Mario Bava's Blood and Black Lace), historical (from Howard Hawks's Land of the Pharaohs to Morten Tyldum's Imitation Game), horror (like Jacques Tourneur's Cat People), mainstream (like David Lean's Doctor Zhivago), martial arts (like Enter the Dragon), melodrama (such as Like Water for Chocolate), musical (like The Sound of Music), mystery (like Hitchcock's To Catch a Thief), noir (from The Postman Always Rings Twice to The Salton Sea), pornography (like Curt McDowell's Thundercrack!), prison (from The Hurricane to The Shawshank Redemption), road (like Dennis Hopper's Easy Rider, but not the Crosby and Hope Road to… films beginning with Road to Singapore, which are properly classed as buddy films set in exotic locales with occasional romantic songs), romance (like Love Story), romantic comedy (like Breakfast at Tiffany's), science fiction (like 2001: A Space Odyssey), slasher (like Francis Ford Coppola's Dementia 13), splatter (like Herschell Gordon Lewis's seminal Blood Trilogy, sports (like The Hustler), spy (from The 39 Steps to The Bourne Identity and its sequels), teen (like The Breakfast Club), travelogue (like Under the Tuscan Sun), war (like M*A*S*H), western (from Stagecoach to Unforgiven), and women's picture (like both versions of Imitation of Life). 
…
         There are many subgenres as well.  Video distributors tend to market any film not released in English (or occasionally by an American company) under the macro-genre foreign.  Each of these has its own specific genre: Michelangelo Antonioni's Italian-language classic L'Avventura, for example, is a drama with elements of mystery; Ingmar Bergman's Swedish Persona is a psychological drama verging on horror; and Jean-Luc Godard's French Breathless (À bout de souffle) is a crime drama laced with doomed romance.  
…
         Authors should demonstrate a thorough understanding of the history of their subject, not raving about a remake without a careful appraisal of the original within its own cultural context.  Most of all, readers should be shown something about media that they would most likely have missed on their own without the insight you bring to the subject.
GLBTQIA+ Studies examine issues of sexual orientation and gender identity against a background of anthropology, the arts, biology, ethics, history, literary theory, medicine, philosophy, political science, psychology, sexology, and sociology.  (Transgender persons may of course be straight, gay, lesbian, bisexual, or asexual in actual practice.)  Often combined under the heading Queer Studies, GLBTQIA+ Studies begin with the contributions to history made by gay, lesbian, bisexual, trans, queer, intersex, and asexual individuals, particularly in times and places in which the social climate forced them to keep their orientation and/or gender identity a secret – if they came to terms with it at all.  Queer Studies further explore the changes in public attitudes toward non-heterosexual people throughout the ages – from the "abomination" identified in the Hebrew Torah to the struggle for marriage equality in the 21st century.
…
         In terms of understanding the biological role played by multiple sexual orientations, are we any more enlightened than our ancestors?  Is sexuality actually more fluid than is generally thought?  Is it an essential element in human identity or more of a social construct as described by Michel Foucault in his History of Sexuality?  Is everyone born (or perhaps conceived) more or less bisexual, as Sigmund Freud once theorized in Three Contributions to the Theory of Sex, and do most of us develop a more specific orientation as we grow?  Is the Klein Sexual Orientation Grid more accurate than the older Kinsey scale? 
…
         To what extent is homosexuality triggered by genetic factors, prenatal hormones, birth order, epigenetic inheritance, or a combination of these?  Are there in fact different types of homosexuality, gayness, and or queerness, at least one of them patrilineal in origin and at least one other matrilineal?  Do these factors tie in with the butch/femme, active/passive, and top/bottom dichotomies?  On a more mundane level, what is the coming-out experience like in different cultures and communities?  What impact does it have on the families involved? 
…
         Authors may approach these issues subjectively or objectively, and should as always write about realities they know personally.  We're particularly interested in first-person accounts of bisexuality, which many still regard (erroneously, we think) as a transitional phase between heterosexuality and homosexuality.  How much damage does widespread misinformation do to society as a whole, especially in the greater contexts of homophobia and transphobia?  How much truth is there behind the stereotypes?  Queer Studies also review GLBTQIA+ themes in world literature (and other media) through the ages, from what remains of the poetry of Sappho to the latest yaoi comics.  We're interested in the viewpoints of authors of all orientations, such as Michael Chabon's Mysteries of Pittsburgh, Carolyn Parkhurst's Lost and Found, and Michael Thomas Ford's Changing Tides.
…
         We recently added Transgender Studies to this general heading.  These address issues of gender identity apart from (or together with) sexual orientation, including transsexuality, intersexuality, non-binary sexuality, crossdressing, drag, and asexuality.  The subject remains poorly understood by the general public, so narratives should eschew a confrontational stance in favor of a considered clarification of the details of the transgender experience, which properly speaking is not a category of sexual orientation.  How does gender differ from sex, for example?  How do transgender individuals grow and develop in a society that offers few if any resources for those coming to terms with their gender identity?  How do they "live as" what society brands a member of the opposite sex?  What kind of relationships do they establish with others?  What is it like to "come out" as transgender?  What kinds of attitude do they encounter, and how do they educate others about their identity?  How do you personally define the term non-binary?  What, finally, are the proper terms for the various types of transsexual? 
…
         Weird Beard Press is interested in memoirs and short stories on the subject, particularly first-person narratives but also the stories of cisgender persons who are in relationships – whether familial, platonic, romantic, or casual – with transgender persons.  Awkward subjects may occasionally be broached in the interest of halting the spread of misinformation, but stereotypes must naturally be avoided.  Studies of transvestism (or crossdressing), including memoirs related from an insider's or outsider's perspective, may fall under this rubric as well, depending on the role it plays in the life of the transvestite.     
Horror encompasses fiction intended to create fear, dread, shock, and terror in the minds of readers, often by means of supernatural agencies such as demons or ghosts or of supernatural powers such as ESP or witchcraft.  It can touch the darkest recesses of human nature by exploring the inner lives of psychopaths and murderers.  It taps into our deepest repressed fears of sex, injury, chronic illness, death, and life after death.  Because even antisocial main characters can be viewed as exemplars, authors should be careful not to glorify either overt cruelty or sadism for its own sake, though these elements may appear in horror fiction.    
…
         Subgenres, all of which may overlap to a certain extent, include apocalyptic and postapocalyptic (i.e., dealing with surviving the end of the world and its aftermath, like Richard Matheson's I Am Legend), crime (including true crime, like Thomas Harris's Silence of the Lambs), erotic (like Poppy Z. Brite's Love in Vein), extraterrestrial (or alien, like Scott Sigler's Infected and its sequels), fictionalized nonfiction (like Truman Capote's In Cold Blood), gothic (like Matthew Lewis's novel The Monk), Lovecraftian (including the Cthulhu Mythos), microbial (like Michael Crichton's Andromeda Strain), monster (like Stephen King's It), occult (like Peter Straub's Ghost Story), paranormal (like Ray Bradbury's Something Wicked This Way Comes), psychological (like Katherine Dunn's Geek Love), revenant (including ghosts, vampires, and zombies, like Max Brooks's World War Z), revenge-of-nature (like Peter Benchley's Jaws), rustic (i.e., involving out-of-the-way places where primitive attitudes and customs hold sway, as in Shirley Jackson's story "The Lottery"), shapeshifter (including werewolves and magicians who can regain lost youth, like Guy Endore's Werewolf of Paris), speculative (offering a scientific or quasi-scientific explanation for frightening phenomena, like Dean Koontz's Strangers), splatterpunk (or gore, like David Schow's Kill Riff), and urban (like Ira Levin's Rosemary's Baby).  These subgenres may overlap with each other and with major genres like Erotica, Fantasy, or Science Fiction.  Again, if the erotic elements predominate, the project will be published as Erotica and restricted for purchase to adults only.  
Humor uses various narrative strategies, typically including irony, to induce amusement or laughter while subtly commenting on aspects of human nature, relationships, and sociopolitical configurations.  It finds a place in virtually all genres of fiction and many of non-fiction, such as Memoirs and Sexuality, but must be handled carefully so as not to give undue offense, particularly with regard to matters of sex, race, religion, ethnicity, physical ability (whether mental or physical), and socioeconomic class.  That doesn't mean these subjects are completely off limits as the targets of humor, only that the context should make clear that any prejudice based on ignorance is socially counterproductive.  Thus the apparently racist language used in Mark Twain's Adventures of Huckleberry Finn, which may have sought to suppress, is on closer examination found to constitute an indictment of the attitudes prevailing in the time and place portrayed in the novel.  That said, Twain's text was composed in the third quarter of the nineteenth century and would most likely not be approved for publication today as written. 
…
         Most humor is ethnocentric and is often misunderstood by those outside the culture that sustains it.  Also, because humorous writing is typically considered more lightweight than more serious literature, Weird Beard Press will determine which category best suits the material. Subgenres, which may overlap, include absurdist (or surreal), black (or dark, involving death, terrorism, and war), blue (involving sexual situations and toilet humor), character (involving one or more idiosyncratic personae), cringe, dramatic, farcical (involving comic exaggeration), observational (and situational), parody (including mockumentary and spoof), romantic, satirical, and wordplay.
Languages and Linguistics cover dictionaries, phrasebooks, grammar guides, and other textbooks that facilitate the learning of modern languages.  Manuscripts normally have to be vetted for accuracy.  In practice only a handful pass the test.  We will consider material in dead languages like Latin, Sanskrit, or Sumerian, though we may not be able to reproduce the original scripts.  We are also interested in constructed languages (also known as conlangs), as long as the reference material is both original and comprehensive.  Conlangs like Esperanto and Volapük are partially or wholly derived from natural languages, of course, so it's the presentation that must be original and not copied from other works, not necessarily the vocabulary or grammar. 
…
         Weird Beard Press also publishes books about effective reading, speaking, writing, and communicating in sign language (which will usually include diagrams, drawings, or photos).  Authors may also submit below-par writing for inclusion in our series of style guides.
Memoirs are personal recollections of events that an author has experienced either directly or indirectly.  The narrative is presumed to be entirely factual, though the names and other details may be changed to protect personal reputations and to preserve family secrets.  In the absence of objectively verifiable facts, the perspective will naturally be limited to the author's own, which may not be as comprehensive or as impartial as contemporary readers would prefer. 
…
         Memoirists, it should be noted, often have an agenda that others who took part in the proceedings detailed in their memoirs might not share.  Authors must consequently be careful to present their work as objectively as possible, in part because someone somewhere may ultimately want to refute the details provided.  Caveats that acknowledge the limitations of human memory may be required at the beginning of the narrative.  That said, we encourage writers to pursue their passion and narrate events as they recall them from whatever vantage point they choose.  We understand that memories mellow with time.  We just ask contributors to exercise compassion and empathy in their retelling of the circumstances of their lives and the historical events (such as abuse, addiction, ambition, anger, depression, deprivation, doubt, education, false accusations, fame, fear, greed, grief, guilt, homelessness, illness, migration, misunderstandings, neglect, poverty, recovery, shame, success, unemployment, war, and wealth) that impacted their lives, while keeping in mind the immortal lines from F. Scott Fitzgerald's novel The Great Gatsby: "'Whenever you feel like criticizing anyone…just remember that all the people in this world haven't had the advantages that you've had.'"  Family members may collaborate on memoirs that may later be published in bulk for sale and distribution at family reunions and other events such as weddings, births, and funerals.  Oral recollections may be transcribed and edited for this purpose.
Mysteries feature suspicious occurrences, typically including one or more crimes and a scheme of detection that offers a solution to a puzzle suggested by the narrative, such as who is ultimately responsible for the disruption in the social order and how or why events unfolded as they did.  Mystery fiction must be carefully paced to make the best possible use of suspense to draw in and ultimately satisfy the reader.  If a narrative leaves certain elements unresolved, it is usually a good idea to have a sequel at least outlined. 
…
         Subgenres, which frequently overlap, include amateur detective (or sleuth, like G.K. Chesterton's Father Brown series), animal detective (like Lillian Jackson Braun's Cat Who Could Read Backwards and its sequels), bumbling detective (like TV's Columbo), caper (or heist, like Donald Westlake's Hot Rock), cozy (like Agatha Christie's Miss Marple in Murder at the Vicarage and other novels), courtroom (or legal, like John Grisham's Pelican Brief), culinary (which typically include a few recipes, like Rex Stout's Too Many Cooks), ecological (or environmental, like Cecil Dawkins's Rare Earth, ecoterrorism (like Michael Crichton's State of Fear), espionage (or spy, like John le Carré's Spy Who Came in from the Cold), exotic locale (traditionally but not exclusively set somewhere in the Third World, like Graham Green's Quiet American), femme fatale (like Dashiell Hammett's Maltese Falcon), futuristic (like Jonathan Lethem's Gun, with Occasional Music), giallo (sensual and violent thrillers involving outcasts, like Fredric Brown's Screaming Mimi), gothic (including the child-in-peril and woman-in-peril, formerly known as damsel-in-distress, subtypes, like Daphne du Maurier's classic Rebecca, inspired by Charlotte Brontë's Jane Eyre), hardboiled (like Mickey Spillane's I, the Jury), historical (like Diane Setterfield's Thirteenth Tale), howdunit (like Francis Iles's Malice Aforethought), industrial /commercial (like Dave Egger's novel The Circle), inner city (like Donald Goines's Dopefiend), locked room (like Ellery Queen's novel The King Is Dead), medical (like Tess Gerritsen's Life Support), minority detective (who may be a woman, GLBTQ, a member of an ethnic or racial minority, or any plausible combination of these as long as the overall narrative treats the person with dignity, like openly gay detective Dave Brandstetter in Joseph Hansen's Fadeout and its sequels), noir (like Jim Thompson's Killer Inside Me), police procedural (like Ed McBain's Killer's Payoff), political (like Richard Condon's Manchurian Candidate), private investigator (like Roger Mosley's Devil in a Blue Dress), psychic (like Victoria Laurie's Abby Cooper, Psychic Eye and its sequels), psycho killer (like Robert Bloch's quintessential Psycho and its sequels), romantic (like Angel Sefer's Spellbound in His Arms), rural (like Stephen King's "Children of the Corn," collected in the anthology Night Shift, or David Pinner's Ritual, widely believed to have inspired The Wicker Man), suburban (like Ira Levin's Stepford Wives, which incorporates elements of Science Fiction), supernatural (like Andrew Klavan's Killer in the Wind), tart noir (like Laura Lippman's Baltimore Blues and its sequels), uniquely abled detective (one with a physical, neurological, or psychological impairment, like TV's Ironside or Sid Halley in Dick Francis's Odds Against), and whodunit (like Mary Roberts Rinehart's classic The Album). 
…
         Both plot and characters should always be inventive and never rely on clichés or stereotypes. Narratives shouldn't glorify violence for its own sake.
New Age encompasses an eclectic variety of Eastern and Western ideological disciplines focused on the spirituality of the self and its transcendence by means of meditation, mysticism, communal living, and other practices.  Most New Age theories reject the claims of rational inquiry and envision a higher alternate reality in which a different set of metaphysical principles apply, including the Law of Attraction and the Law of Karma, within an intricate framework of beliefs.  In spite of a large body of "traditional" literature, its often extraordinary claims push it to the fringes of science (or even relegate it to the realm of pseudoscience).  The efforts of most of its proponents to protect the environment and to inspire greater harmony and productivity in human relations by integrating time-honored traditions with present-day pop psychology are nonetheless to be commended. 
…
         Popular topics include alternative medicine (including the use of cannabis and psychedelic drugs), ancient advanced civilizations, ancient wisdom, anthroposophy, Ascended Masters, astrology, astral travel, aura reading, biofeedback, chanting and mantras, clairvoyance, cryptids, divination (by means of crystals, dice, dominoes, I Ching, playing cards, Ouija boards and other oracles, pendulums, runes, smoke, the tarot, tea leaves, and so forth), dream interpretation, enlightenment, the enneagram, ESP, extraterrestrials and UFOs, feng shui, freemasonry, the Fourth Way, the Gaia hypothesis, herbalism, holism, hoodoo (as distinct from voodoo) the Human Potential Movement,  Indigo children, Kabbalah, neuro-linguistic programming, New Religious Movements (or NRMs, like Discordianism, Esoteric Christianity, Gnosticism, Goddess Spirituality, Neo-Paganism, New Thought, the Radical Faerie Movement, Rosicrucianism, Satanism, Sufism, Thelema, Theosophy, Wicca, and Zen, among others), naturism and nudism, numerology, pyramid power, reincarnation, ritual magic (beginning with simple affirmations), shamanism, spiritual healing, spiritualism and channeling, tantra, transhumanism, vampirism (in actual practice, not in fiction), veganism and vegetarianism, voodoo (the Afro-Caribbean religious tradition, not the ghoulish hype that's grown up around it), and yoga.  Always be mindful what courses of action you recommend to readers.  Asceticism, to cite a common example, doesn't work for everyone.  Similarly, burning sulfur indoors might drive away evil spirits, but it's more likely to produce toxic fumes if precautions aren't taken.  Works on the subject of philosophy may also be published under this banner.   
…
         Because they often stand at odds to skeptical inquiry, New Age teachings by their very nature invite criticism from the scientific community.  Weird Beard Press publishes that kind of criticism as well, sometimes under our Atheism and Free Thought banner, and sometimes under New Age.  These critiques should attempt to enlighten, not to denigrate or ridicule occultists and their work.  What is it they're seeing, hearing, or otherwise experiencing, for example, when they communicate with aliens, angels, or spirits?  How can the future be seen before it happens?  Are those who foresee it simply following a trend, or somehow tapping into events that have been foreordained?  Are all actions predestined, or merely some of them?  We're most interested in testimonials by persons living New Age lifestyles, particularly healers, psychics, shamans, and witches, in skeptical societies. 
Poetry draws on the rhythmical elements in language, such as alliteration, assonance, meter, onomatopoeia, repetition, and rhyme, to arouse a range of emotions in the reader or hearer.   Incorporating allusion, ambiguity, irony, metaphor, metonymy, simile, symbolism to convey multilayered meaning, typically in verse, it takes a variety of forms, most of them highly structured, a few seemingly random, to build powerful images that stimulate the intellect and move the soul.  In spite of its expressive power, however, poetry is widely regarded as lightweight literature.  It is often relegated to the status of filler in magazines and newsletters.  As a result it yields little profit in and of itself. 
…
         Weird Beard Press typically publishes short blocks of poetry interspersed with short essays or prose sketches that somehow complement or elucidate the poems' themes or moods, such as a literary explication.  These may be biographical in nature as the author chooses.  Poems may be published in anthologies that feature the work of several authors.
Psychology is the comprehensive study of the mind and its role in behavior.  Because most of our contributors are not professionals in the field, our publications under this heading are typically based on personal experience and will overlap to a large extent with Self-help – even though the research conducted may be extensive. 
…
         Weird Beard Press even publishes pop psychology with disclaimers stating that the findings result largely from the author's personal experience and investigations and not based on academic research.  Any challenges to prevailing medical theories must therefore be carefully defended.  Many will provoke heated discussions in social media if not also elsewhere.  Studies may focus on the individual, the family, groups of all types (and especially but not exclusively informal and nonconformist groups like cabals, covens, gangs, and urban tribes not fully sanctioned by society at large), interpersonal relationships, anger and stress management, behavior modification, personal growth and development, states of consciousness (including sleep and dreaming), personality, motivation, mental health care, creativity, states of mind and mood disorders (including depression), addiction and recovery, neurological conditions (like autism), and workplace dynamics.  Shorter articles may be anthologized under a specific topic or theme. 
…
         Specialties include abnormal, applied, behavioral, cognitive, comparative (which compares animal behavior to human behavior), criminal, cross-cultural, death and dying, developmental, educational, existential, forensic, game theory, grief and near-death, health, holistic, humanistic, industrial and organizational (I/O, including ergonomics), institutional, internet, military, moral, music, parapsychology, personality, positive, religious (evaluated from a scientific viewpoint), sexual, social, somatic (including aromatherapy, hypnosis, and meditation), and transpersonal (or spiritual).
…
         Authors are encouraged to share their experiences of various types of psychotherapy, from acquiring it in the first place (which is not always easy or even possible these days), to find the right therapist, program, or support group that everyone needs, to profiting by the help psychotherapy can bring.
Religion explores the teachings and practices of the world's far-flung faiths in relation to anthropology, economics, education, history, law, literature, media, philosophy, psychology, and sociology to foster understanding of belief, conviction, tradition, and dogma.  We encourage authors to approach the subject from a predominantly secular, cross-cultural, and comparative point of view and not to draft an apologia for a particular denomination or sect.  Religions have traditionally been grouped according to the broad geographical areas in which they predominate: African, Eastern, Indigenous American, Oceanic, and Western. To this list we add Classical, which covers bodies of mythology that no longer support major world religions, such as the Babylonian, Egyptian, Greek, Nordic, Roman, and Sumerian traditions.  Others classify religions along denominational lines, thus Catholic, Orthodox, and Protestant Christianity (among others); Conservative, Orthodox and Reform Judaism; Shi'a and Sunni Islam; Shaiva, Shakti, and Vaishnava Hinduism; Mahayana and Theravada Buddhism; and so on.  In Melton's Encyclopedia of American Religions, researcher J. Gordon Melton groups the religions practiced in North America into two dozen or so families based on common origins and shared doctrines, including the Baptist, the Latter-day Saints, and the Christian Science-Metaphysical, among others. 
…
         Weird Beard Press is interested in the so-called new religious movements (or NRMs), which are often dismissed as cults by mainstream believers.  Is that sort of assessment fair?  What purposes, furthermore, does religion fulfill in human psychological and social development?  Do some succeed at these better than others?  Do religions evolve by adapting to changing socio-economic conditions?  Is there really a distinction between the sacred and the profane?  Is religion compatible with modern science?  How does religion change over the course of centuries and, if so, what propels those changes?  What is the correlation between poverty and piety?  Are scriptural works historically accurate, particularly in their depiction of miraculous events?  Why are young adults increasingly leaving religious institutions?  Finally, has religion outgrown its usefulness in society? 
…
         Narratives can be highly critical of religion in general but should not openly denigrate those who practice them.  A truly enlightened society values freedom of religious expression.  That said, Weird Beard Press doesn't publish inspirational fiction or exclusively Christian self-help books, though our self-help titles may include Christian themes, such as the traditional twelve-step program.  We also prefer not to use the word spiritual when referring to religion ("I'm not religious; I'm spiritual"); its meaning is at best ambiguous.
Science Fiction, also known as the literature of ideas, is speculative fiction rooted, whether firmly or loosely, in scientific principles current at the time the narrative is composed and generally featuring technological advancements.  Unlike Fantasy and Horror fiction, it typically offers plausible, though sometimes understated, rationalizations for the phenomena it describes. Although authors envision the future (and may even try to predict it) by projecting past and current trends, the best science fiction speaks either directly or indirectly to readers' present-day reality as its authors ponder humanity's place in an expanding universe.  It should always be innovative, and should stimulate (if not actually challenge) the intellect as well as the imagination.  It should transport us to otherworldly realms without losing sight of its fundamental humanity.  One of the genre's aims is to define what makes us truly human. 
…
         Subgenres include alternate history (like Philip K. Dick's Man in the High Castle), apocalyptic and post-apocalyptic (like Pat Frank's Alas, Babylon), artificial intelligence (AI) and robotics (like Isaac Asimov's I, Robot) , climate fiction (like J.G. Ballard's Drowned World), comic (like Becky Chambers's Long Way to a Small, Angry Planet), cyberpunk (like William Gibson's Neuromancer and its sequels), Dying Earth (like Jack Vance's Dying Earth and its sequels), erotic (like Philip José Farmer's Strange Relations), far-future (like Vernor Vinge's Fire upon the Deep), first-contact (like Arkady and Boris Strugatsky's Roadside Picnic), gothic (like Peter Watts's Echopraxia), hard (like Kim Stanley Robinson's Red Mars and its sequels), mundane (like William F. Nolan and George Clayton Johnson's Logan's Run), military (like Robert A. Heinlein's Starship Troopers), near-future (like Paolo Bacigalupi's Water Knife), New Wave (like John Brunner's Stand on Zanzibar), parallel universe (like Neal Stephenson's Anathem), pocket universe (like Philip José Farmer's Maker of Universes and its sequels), social (like Margaret Atwood's Handmaid's Tale), soft (like Walter M. Miller, Jr.'s Canticle for Leibowitz), space colonization (like Ray Bradbury's Martian Chronicles), space opera (like Orson Scott Card's Ender's Game and its sequels), spy-fi (like Harry Harrison's Stainless Steel Rat and its sequels), steampunk (like Michael Moorcock's Warlord of the Air), superheroes and supervillains (like Jonathan Chabon's Pulitzer Prize-winning Amazing Adventures of Kavalier & Clay), time travel (like Madeleine L'Engle's Wrinkle in Time), and utopian (whether dystopian, like Aldous Huxley's Brave New World; eutopian, like H.G. Wells's Modern Utopia, or a combination of the two, like Greg Bear's Slant).  Authors may be asked to clarify their intended theme or message if it isn't apparent from the narrative.
Self-help offers instruction in personal development – whether behavioral, economic, educational, emotional, intellectual, interpersonal, physical, marital, psychological, spiritual, vocational, or a combination of these -- typically without the direct professional assistance of the sort provided (often in exchange for hefty fees) by doctors, gurus, lawyers, life coaches, personal trainers, social workers, yogis, and the like.  Many narratives will focus on the work of support groups or twelve-step programs.  Most will be based on personal (that is to say, non-clinical) experience, often within the same long-term relationship, family, company, or community. 
…
         Authors should think the premises behind them through carefully without losing sight of the broader social context.  What would happen, for instance, if a large number of people acted on the advice or example provided in the text, say by becoming more assertive?  Who, if anyone, would have cause to complain?  Could there be a backlash?  Case histories – or at least a variety of real-life examples – are always helpful if they can be provided.  Authors may have to include professional-looking diagrams, drawings, or photos to illustrate their work. 
…
         Subgenres include advice, aging, alternative lifestyles assertiveness, asset management, childbearing, commitment, creativity, creativity, dating, education (including adult education and homeschooling), financial success, fitness and weight loss, interpersonal communication, job search, making and keeping friends, marriage, meditation and mindfulness, memory, motivation, networking, overcoming bad habits (like addiction, anger, anxiety, guilt, procrastination, shame, and worry), parenthood, personal investing, persuasive behavior, positive psychology, pregnancy and childbearing, self-esteem, separation and divorce, spiritual growth, and work-life balance.  How-to books form a parallel genre, including, among other topics, arts and crafts, amateur filmmaking, fishing, blogging, composing music, all sorts of cooking (including backing and canning, but usually not cookbooks), critical thinking, dancing, debt reduction, decorating, drawing and painting, gardening, gymnastics, learning to play a musical instrument, martial arts, pets, photography, playing sports, podcasting, singing, starting a small business, survival skills, web design, and writing.  We include most types of reference books in this category.
…
         Weird Beard Press doesn't publish self-help books of an overtly religious nature, say on a par with Mike Lutz's Discovering God's Will for Your Life: Your Journey with God.  Mainstream books may incorporate religious doctrines (such as "Have faith in your ambition," for example, and even include quotations from religious sources (such as "Seek, and ye shall find," from Matthew 7:7 in the Christian New Testament).  We may be able to direct authors of inspirational self-help texts to another publisher who can review that kind of material.  Clichéd themes (such as "Dream your way to wealth") are as always to be avoided.  Freshness and originality count, so authors should be aware of earlier works on the same subject, even if they're no longer in print.  They should be careful to avoid topics that have been done to death before.
Sexuality reviews all aspects of human sexual activity, whether mental or physical (and including asexuality), in relation to biology, ethics, history, law, literature, media, medicine, politics, psychology, religion, sociology, and zoology.  It studies sexual development, dominance and submission, dysfunction, fetishes, intimacy, orientation, paraphilia, relationships, repression, reproduction, satisfaction, and subjugation (as for instance in a brothel, a harem, or a prison). 
…
         Which aspects of sexuality are products of nature and which of nurture?  It has been halfheartedly suggested that our gametes are the basic expressions of our fundamental identity – our true selves, as it were – and that all human culture, emotion, and physiology came about, through the process of natural selection, specifically to enable the exchange of genetic material.  Thus all our anatomy, architecture, art, and technology were designed to bring the sexes together to transmit favorable genes to future generations.  Does sex exist solely for the purpose of procreation, for instance, or does it serve other functions?  Why do double standards persist in otherwise advanced societies? 
…
         Should a woman be able to terminate her pregnancy on request within its first or second trimester?  Should the father of an unborn child be afforded a say in the decision?  If he isn't married to the child's mother, should he be allowed to disclaim all paternity rights and responsibilities, including that of providing financial support to his child during the latter's formative years?  Do the rules change if the mother is married to a wealthy man who is willing to adopt the child on the condition that the biological father relinquishes all parental rights?  Should sperm donors be allowed to remain anonymous?  How much sexual education is suitable for preadolescents, particularly in a society that may be described as saturated with sexual imagery?  Should marriages be arranged, and, if so, by whom, and according to what criteria?  Is polygamy the most effective deterrent to marital infidelity?  Should polyamory be socially stigmatized even though it's fairly common in actual practice?  Can convicted sex offenders be rehabilitated, even if it's through drastic measures like chemical castration, or should they be incarcerated for life? 
…
         Subcategories not mentioned previously include aging, andropause, anorgasmia, body image, childbearing, childrearing, commitment, contraception, cybersex, dating, definitions of marriage, divorce, eugenics, exhibitionism and voyeurism, feasibility of abstinence, foreplay, genital hygiene, genital modification (including castration, circumcision, and clitoridectomy), group sex, guilt, hookups (formerly known as casual encounters), incest, infertility, loss of interest, masturbation, men's studies, menopause, performance enhancement, phone sex, pornography, pregnancy, prostitution and sex work, puberty, rape, roleplaying, sex toys, sexless marriage, sexology, sexual discrimination, sexual equality, sexual harassment, sexual promiscuity, sexually transmitted diseases (STDs), spousal abuse, swinging, and women's studies.  Most publications will overlap with Self-help. 
…
         Delicate topics not appropriate for publication in erotic fiction may be approached as non-fiction provided the authors intend to share information, promote intelligent discussion, and offer help instead of airing personal grievances.
Sociology examines the origins, development, and structure of human societies, cultures, and ethnicities along with the various roles the individual plays within them.  It touches on almost every aspect of human interaction, including anthropology, culture, economics, education, history, law, literature, media, politics, psychology, and religion.  It traces the growth of industrialization, radicalism, revolution, secularization, social mobility, and urbanization that have occurred gradually throughout human history, and more rapidly since the end of the 18th century, principally as a result of the spread of technology.  Contemporary sociological theories trace their origins back to five classical traditions: conflict theory, Darwinism, functionalism, symbolic interaction theory, and utilitarianism, all of which have developed offshoots over the years, such as anomie theory, dramaturgy, feminism, Middle Range theory, rational choice, and social exchange.  Authors should always proceed with a sense of social responsibility, even if they remain largely critical of society's values, objectives, or methods.  As usual, any serious challenges to prevailing trends should be carefully documented.
…
         Weird Beard Press is interested in publishing books that help people from all backgrounds and walks of life become healthy, productive, respected members of society without their having to sacrifice their individuality on the altar of conformity.  Do undocumented immigrants expect to assimilate into their host societies, for instance, even if they don't adopt the language of the majority?  Do they hope their children will?  Is a truly egalitarian society possible?  If so, it is desirable?  Do the most widely held theories of social dynamics ignore too many facts?  Is society really under the control of its wealthiest one percent?  If so, do they have its best interests at heart? 
…
         Specialties include ageism, censorship, civil rights, climate change, criminology, cultural taboos, demographics, deregulation, deviance, diplomacy, disability, discrimination, diversity, drug use and abuse, ecology, economics, education, ethics, ethnocentrism, feminism, food production and distribution, gentrification, globalism, hunger, immigration, industry, inequality, inheritance, labor, leadership, marketing, marriage and family, the media (including social media), networking, obesity, political oppression, politics, population dynamics, propaganda, public health, racism, resource distribution, sexism, social class, social privilege, social stratification, subcultures, suicide, terrorism, unemployment, war, wealth and poverty, welfare, and workplace dynamics.
Travel comprises travel guides covering individual cities, counties, provinces, states, or regions united by a single language, religion, or culture.  These may take the form of reference books, travel diaries, or memoirs, and often have to be vetted for accuracy.  Most will also have to be updated at least once every year or so to remain current.  This task is sometimes assumed by new authors.  Narratives can also focus on various modes of transport, such as cruise ships or railways.  Authors of travel guides should avoid culturally and politically sensitive subject matter, which can sometimes be addressed under the heading of Sociology.  Short essays may be anthologized, although some degree of collaboration is usually required among contributors to produce a comprehensive text that readers can trust.     
Report a broken link or error.
_________________________
ESSENTIAL FICTION
_________________________
ESSENTIAL NON-FICTION
_________________________
WEIRDBEARDPRESS
<![if !vml]>
<![endif]>
Top of the Page / FAQ / Blog / Projects / Resources / Store
All original material © 2015-22 by Weird Beard Press. 
All rights reserved. 
Unauthorized reproduction prohibited.