TERMS AND CONDITIONS
Last updated 3 January 2022
1. Introduction
Please read these Terms and Conditions (hereafter "Terms" or "Terms and Conditions") carefully before using the website www.weirdbeardpress.com (hereafter the "Service") operated by Weird Beard Press (hereafter "we," "us," and "our").
Your access to and use of this Service is conditional upon your acceptance of and compliance with these Terms, which apply to all clients, customers, visitors, users, and others who wish to access or use the Service. By accessing or using the Service you agree to be bound by these Terms. If you disagree with any part of the Terms then you do not have permission to access the Service.
2. Acceptable Use
The purpose of the Weird Beard Press website is, first, to provide information for authors interested in having their material published, distributed, and promoted by us under our imprint and according to our specifications; and second to sell published work to customers of the Service, typically through third-party distributors.
You may not use this website in any way that causes, or may cause, damage to the website or impairment of the availability or accessibility of the website; or in any way which is unlawful, illegal, fraudulent, or harmful, or in connection with any unlawful, illegal, fraudulent, or harmful purpose or activity.
You may not use this website to copy, store, host, transmit, send, use, publish, or distribute any material which consists of (or is linked to) any spyware, computer virus, Trojan horse, worm, keystroke logger, rootkit, or other malicious computer software (known collectively as "malware").
You may not conduct any systematic or automated data collection activities (including, without limitation, scraping, data mining, data extraction, and data harvesting on or in relation to this website without the express written consent of Weird Beard Press and its licensors.
You may not use this website to transmit or send unsolicited commercial communications.
You may not use this website for any purposes related to marketing without the express written consent of Weird Beard Press and its licensors.
You may view, download for caching purposes only, and print pages or other content from the website for your own personal use, subject to the restrictions set out below and elsewhere in these Terms.
You may not:
· republish material on or from this website, including republication on another website;
· sell, rent, or sublicense material from the website;
· exhibit any material from the website in public;
· reproduce, duplicate, copy or otherwise exploit material on this website for a commercial purpose;
· edit or otherwise modify any material on the website;
· redistribute material from this website except for content specifically and expressly made available for redistribution; or
· distribute our publications in any manner to other individuals anywhere on the internet or offline for public consumption. You may not print copies for distribution. You may not translate e-books into other languages or their various dialects or alternate written forms for distribution.
This website may use cookies, which are small files in your computer's hard drive that contain data stored by your web browser used to provide you with added functionality, such auto filling of data fields. By using this website and agreeing to these Terms, you consent to our use of cookies in accordance with the terms of our Privacy Policy.
Any and all personal information that we collect from you in any format is used exclusively for the purposes of conducting business with our clients (those who sell us their work) and our customers (those who buy the work from us). We are the sole owners of the information collected on this site. We collect only that information you voluntarily provide to us by email, in writing, or through some other means of direct contact between you and us. Under no circumstances do we ever sell, lease, or otherwise provide your personal information to or any third parties except when it is required by one of our subcontractors or suppliers in order to deliver the product or service you have purchased, or to process your payment for these products or services. Examples of subcontractors or suppliers are our credit card processors and our website hosting service.
You will be asked to disclose private information other than your legal name, age, email address, country of residence, and the payment information outlined in Paragraph 10 below only in response to a legal requirement, such as a court order or an investigation for fraud or illegal activity conducted by a law enforcement agency or tax authority, or as part of a defense against a legal claim.
We endeavor to protect the identity of any author who chooses to publish under a pseudonym, which may be shared in some instances, but which must always be identified as such in the contract worked out between us and the author or authors using it, unless we are required by law to disclose it to an agency of law enforcement or taxation, or pursuant to a court order or legal judgment.
We reserve the right to reject any pseudonym that we, at our sole discretion, deem provocative, profane, inflammatory, misleading, or otherwise unsuitable for our imprint.
We may contact you via email in the future to tell you about special offers, new services, or changes to our privacy policy. You may at your discretion opt out of any future contacts from us at any time by contacting us in writing by mail or e-mail. We take precautions to protect your information. When you submit sensitive information via the website, your information is protected both online and offline.
5. Warranties
This website is provided "as is" without any representations or warranties, either express or implied. We make no representations or warranties in relation to this website or the information and materials provided on it.
Without prejudice to the generality of the foregoing paragraph, we do not warrant the website will be constantly available, or available at all; or that the information provided on it is complete, true, accurate or non-misleading. Nothing on this website constitutes, or is meant to constitute, advice of any kind. If you require advice in relation to any legal, financial or medical matter you should consult an appropriately credentialed and licensed professional.
6. Limitations of Liability
Weird Beard Press will not be liable to you (whether under the law of contact, the law of torts, or otherwise) in relation to the contents of, the use of, or otherwise in connection with, this website:
· to the extent that the website is provided free-of-charge, for any direct loss;
· for any indirect, special or consequential loss; or
· for any business losses, including but not limited to losses of revenue, income, profits, or anticipated savings; loss of contracts or business relationships; loss of reputation or goodwill; or loss or corruption of information or data.
These limitations of liability apply even if we have been expressly advised of the potential loss. You agree that you will not bring any claim personally against our officers or employees with respect to any losses you suffer in connection with the website or your use thereof.
Without prejudice to the foregoing paragraph, you agree that the limitations of warranties and liability set out in this website disclaimer will protect and hold blameless our officers, employees, agents, subsidiaries, successors, assigns, and subcontractors in the event of such a loss.
7. Indemnity
You hereby agree to indemnify Weird Beard Press, along with its officers, employees, agents, subsidiaries, successors, assigns, and subcontractors, and undertake to keep us indemnified against any losses, damages, costs, liabilities, and expenses (including without limitation legal expenses and any amounts paid by us to a third party in settlement of a claim or dispute on the advice of our legal advisers) incurred or suffered by us arising out of any breach by you of any provision of these Terms and Conditions, or arising out of any claim that you have breached any provision of these Terms and Conditions.
8. User Content
Under these Terms, material (including without limitation text, images, audio material, video material and audio-visual material) that you submit to this website, for whatever purpose, constitutes your User Content. Your User Content must not be illegal or unlawful, must not infringe any third party's legal rights, and must not be capable of giving rise to legal action whether against you or us or a third party (in each case under any applicable law. You must not submit any user content to the website that is now or has ever been the subject of any threatened or actual legal proceedings or other similar complaint.
We reserve the right to edit or remove any material that is submitted to this website, stored on our servers, or otherwise hosted or published on this website.
9. Submissions
In order to submit material to Weird Beard Press to be reviewed and considered for publication, you must be able to prove you are currently of legal age, and otherwise eligible in every applicable lawful respect, to enter into a lawfully binding contract with us. You must provide your legal name and address. We agree in turn to review for a period not to exceed 120 days manuscripts (hereafter the "Work" or "Works") up to 50,000 words in length to determine first whether the theme, content, subject matter, and presentation style, among other factors, are suitable for publication under our imprint, with or without additional editing, which is normally required; and second whether we can enter into a mutually satisfactory contract with the author or authors of said Work, with or without intermediary agents, representatives, or other assigns, to allow its fair, equitable, lawful, and profitable distribution in various formats and throughout locales all to be specified in the contract. Longer works typically require more time to evaluate. The editing process that follows may take up to another full year. The terms and conditions of each contract will vary based on the amount of editing we have to do to bring the quality and scope of the Work up to our publication standards. Third-party vetting by experts in a particular field may also be necessary. Any applicable fees are passed along to the author of the Work, usually in full. Authors are furthermore responsible for paying the fees of any agents they choose to hire to represent their interests.
Royalty payments begin at 50% of a Work's net sales of audio books and e-books, and 20% of net sales for print books, paid monthly. With anthologies, royalties are shared according to the number of individual contributors, some of whom may write under one or more pseudonyms in the same volume.
Your creative work must be presented to us first in the form of a written proposal (hereafter the "Proposal"). You certify by submitting a Proposal to us that the Work it describes is entirely original and not derivative, except under the provisions of Fair Use law embodied in the Copyright Act of 1976, 17 U.S.C. § 107 governing such works, and so identified, and that it is your intellectual property, to which you are interested in selling limited and, typically, exclusive territorial distribution and other rights. Persons possessing properly documented power of attorney may, in some cases and within limits determined by Weird Beard Press, act on behalf of authors who are incapacitated, deceased, or underage. Once approved, the work or works described in the Proposal may be submitted in full for further evaluation. The costs of any necessary editing or vetting, as for accuracy, will be outlined in the contract between you and us.
Falsification of any information submitted to us proven beyond a reasonable doubt shall result in termination of any contract. Individual contracts will contain additional terms that, if violated, will render the agreement null and void.
Weird Beard Press assumes no liability for unsolicited manuscripts, including any and all submissions not preceded by a standard Proposal and subsequently approved in writing for further consideration by our editorial staff. If these are accompanied by a postpaid envelope, they will be returned to their authors or other agents without review. Otherwise they will be shredded.
If you wish to purchase any product or service made available through the Service (hereafter known as a "Purchase"), you will be asked to supply certain information relevant to your Purchase including, without limitation, your credit card number, the expiration date of your credit card, your Card Security Code (CSC), your billing address, and your shipping information. You represent and warrant that (i) you have the legal right to use any credit card(s) or other payment method(s) in connection with any Purchase; and that (ii) the information you supply to us is true, correct, and complete. The service may employ the use of third party services for the purpose of facilitating payment and the completion of Purchases. By submitting your information, you grant us the right to provide the information to these third parties subject to our Privacy Policy.
We reserve the right to refuse or cancel your order at any time for reasons including but not limited to product or service availability, errors in the description or price of the product or service, errors in your order, or for other reasons. We reserve the right to refuse or cancel your order if fraud or an unauthorized or illegal transaction is suspected.
From persons living outside Canada and the United States we can transact business only by means of PayPal. We apologize for any inconvenience.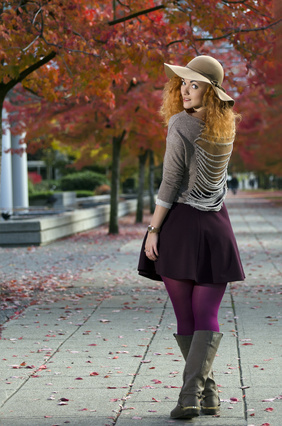 11. Availability, Errors, and Inaccuracies
We are constantly updating product and service offerings on the Service. We may experience delays in updating information on the Service and in our advertising on other web sites. The information found on the Service may contain errors or inaccuracies and may not be complete or current. Products or services may be mispriced, described inaccurately, or unavailable on the Service and we cannot guarantee the accuracy or completeness of any information found on the Service. We therefore reserve the right to change or update information and to correct errors, inaccuracies, or omissions at any time without prior notice.
12. Refund Policy
Weird Beard Press does not offer refunds on purchases of e-books. Due to the fact that e-books, which are impossible to "return" once they've been purchased and downloaded. Refunds may be provided on print books if they are returned in perfect condition within fourteen days of purchase. Our distributors may set different return policies, rejection of which can limit or suspend your access to their services.
13. Copyright Policy
We respect the intellectual property rights of others. It is our policy to respond to any claim that Content posted on the Service infringes on the copyright or other intellectual property rights (an action defined as "Infringement") of any person or entity.
If you are a copyright owner, or are authorized on behalf of one, and you believe that the copyrighted work has been copied in a way that constitutes copyright infringement, please submit your claim via email to complaints @weirdbeardpress.com, with the subject line "Copyright Infringement" and include in your claim a detailed description of the alleged Infringement as detailed below under "DMCA Notice and Procedure for Copyright Infringement Claims"
You may be held accountable for damages (including costs and attorneys' fees) for misrepresentation or bad-faith claims on the infringement of any Content found on and/or through the Service on your copyright.
Copyright may in some instances be shared between or among more than one creator of an otherwise original work. This rule applies particularly in the case of anthologies and other compilations.
15. DMCA Notice and Procedure for Copyright Infringement Claims
You may submit a notification pursuant to the Digital Millennium Copyright Act (DMCA) by providing our Copyright Agent with the following information in writing (see 17 U.S.C 512(c)(3) for further detail):
· an electronic or physical signature of the person authorized to act on behalf of the owner of the copyright's interest;
· a description of the copyrighted work that you claim has been infringed, including the URL (i.e., web page address) of the location where the copyrighted work exists or a copy of the copyrighted work;
· identification of the URL or other specific location on the Service where the material that you claim is infringing the copyright is located;
· your address, telephone number, and email address;
· a statement by you that you have a good-faith belief that the disputed use is not authorized by the copyright owner, its agent, or the law;
· a statement by you, made under penalty of perjury, that the above information in your notice is accurate and that you are the copyright owner or authorized to act on the copyright owner's behalf.
You can contact our Copyright Agent via email at complaints@weirdbeardpress.com
16. Intellectual Property
The Service and its original content, features, and functionality are and will remain the exclusive property of Weird Beard Press and its licensors. The Service is protected by copyright, trademark, and other laws of both the United States and foreign countries. Our trademarks and trade dress may not be used in connection with any product or service without the prior written consent of Weird Beard Press.
17. Links to Other Web Sites
Our Service will contain links to third-party websites or to services that are not owned or controlled by Weird Beard Press. Weird Beard Press has no control over, and assumes no responsibility for, the content, privacy policies, or practices of any third party web sites or services. We do not warrant the offerings of any of these entities and/or individuals or their websites.
You acknowledge and agree that Weird Beard Press shall not be responsible or liable, either directly or indirectly, for any damage or loss caused or alleged to be caused by or in connection with use of or reliance on any such content, goods or services available on or through any such third party web sites or services. We strongly advise you to read the terms and conditions and privacy policies of any third party web sites or services that you visit.
18. Accounts
When you create an account with us, you guarantee that you are above the age of eighteen, and that the information you provide us is accurate, complete, and current at all times. Providing inaccurate, incomplete, or obsolete information may result in the immediate termination of your account on the Service.
You are responsible for maintaining the confidentiality of your account and password, including but not limited to the restriction of access to your computer and/or account. You agree to accept responsibility for any and all activities or actions that occur in connection with your account and/or with your password, whether your password is with our Service or a third-party service. You must notify us immediately upon becoming aware of any breach of security or unauthorized use of your account. We reserve the right to refuse service, terminate accounts, remove or edit content, or cancel orders at our sole discretion.
19. Termination
We may terminate or suspend your account and bar access to the Service immediately, without prior notice or liability, at our sole discretion, for any reason whatsoever and without limitation, including but not limited to a breach of the Terms.
If you wish to terminate your account, you may simply discontinue using the Service.
All provisions of the Terms which by their nature should survive termination shall survive termination, including, without limitation, ownership provisions, warranty disclaimers, indemnity, and limitations of liability.
20. Restricted Access
Some of the material provided on our site includes adult content, which is intended for purchase by customers and other readers over the age of 18 (or 21 in some jurisdictions) and is not suitable for younger readers. In these cases we include this detail in the description of the publication. We do not otherwise rate the amount, intensity, or specific nature of the sexual content beyond our usual descriptions of a work's genre.
We apply the same general rules to material featuring violence and profanity.
Minors under the age of 18 may not submit adult-oriented material for publication even if they are represented by an adult parent or guardian.
21. Contests, Sweepstakes and Promotions
Any contests, sweepstakes, or other promotions (known collectively as "Promotions") made available through the Service may be governed by rules that are separate from these Terms and Conditions. If you participate in any Promotions, please review the applicable rules as well as our Privacy Policy. If the rules for a Promotion conflict with these Terms and Conditions, the Promotion rules will apply.
22. Violations of Terms and Conditions
Without prejudice to our other rights under these Terms and Conditions, if you violate our Terms in any way, we may take such action as we deem appropriate to deal with the violation, including but not limited to suspending your access to the website, prohibiting you from accessing the website, blocking computers using your IP address from accessing the website, contacting your internet service provider to request that they block your access to the website, and/or taking legal action against you and your representatives or assigns.
23. Governing Law
These Terms shall be governed by and construed in accordance with the laws of United States of America and the State of California, without regard to its conflict of law provisions.
Our failure to enforce any right or provision of these Terms will not be considered a waiver of those rights. If any provision of these Terms is held to be invalid or unenforceable by a court, the remaining provisions of these Terms will remain in effect. These Terms constitute the entire agreement between us regarding our Service, and supersede and replace any prior agreements we might have had between us regarding the Service.
24. Changes
We reserve the right, at our sole discretion, to modify or replace these Terms at any time. Revised Terms and Conditions will apply to the use of this website from the date of the publication of the revised Terms on this website. Please check this page regularly to ensure you are familiar with the current version. By continuing to access or use our Service after any revisions become effective, you agree to be bound by the revised terms. If you do not agree to the new terms, you are no longer authorized to use the Service.
25. Contact Information
If you have any questions about these Terms, please contact us at info@weirdbeardpress.com, or at the following address.
Weird Beard Press
PO Box 2925
Antioch, CA 95431-2925
WEIRDBEARDPRESS
Questions? info@weirdbeardpress.com
Top of the Page / Home / FAQ / Blog / Resources
<![if !vml]>
<![endif]>